Nail Studio 99
start-to-finish services
A Brno nail studio offering manicure, pedicure, and body-care services. I produced their visual identity—from their logo, flyers, and minor printed materials to their shop window, promo video, and responsive website, including an e-shop. I also handled their keyword analysis, SEO, social network presence, and ad campaign.
Logo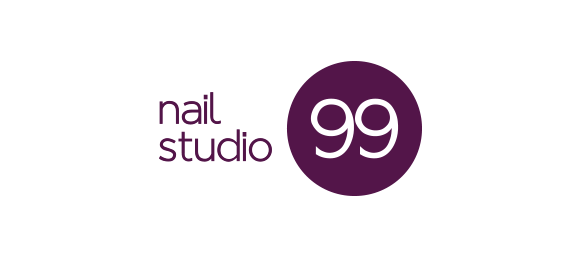 Advertising flyer
Gift vouchers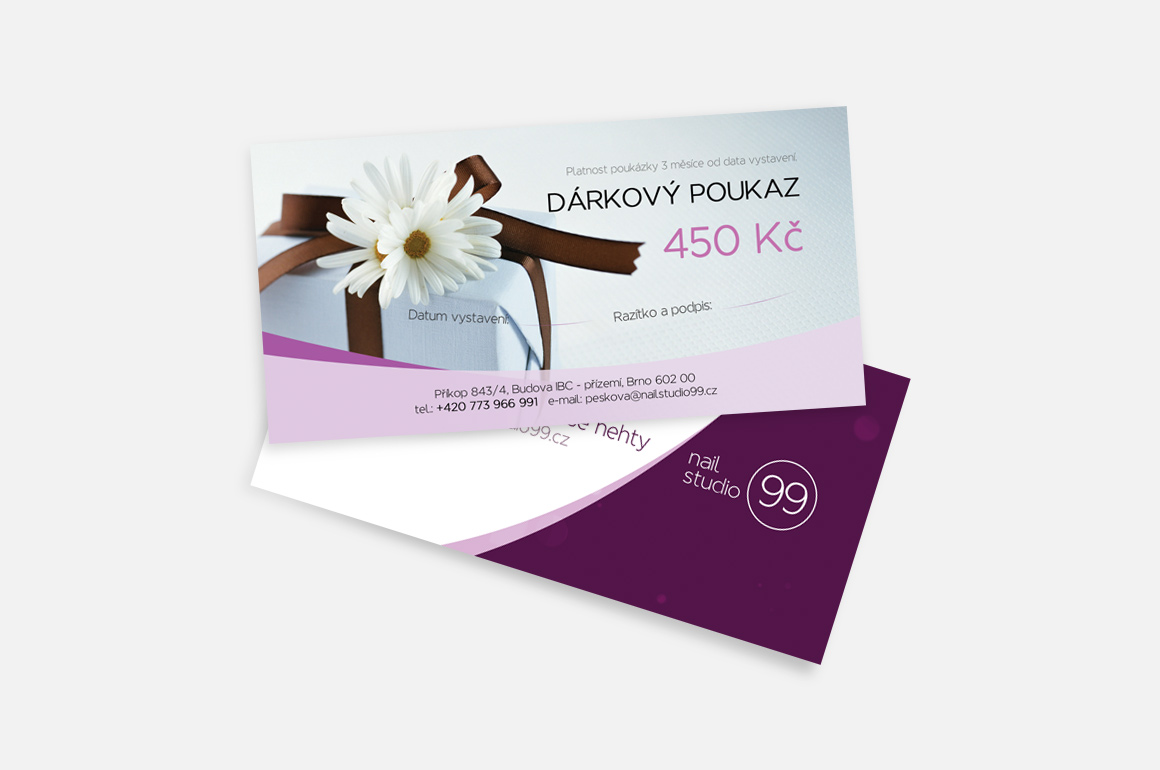 Promo video
video direction and filming
editing and post-production
Ad banners
Responsive website, e-shop
registering domains
setting up hosting
setting up emails, ftp, and databases
proposing the site structure and page content
building it on a Wordpress template
SEO and browser optimization
creating its banners
managing social network presence
managing ad campaigns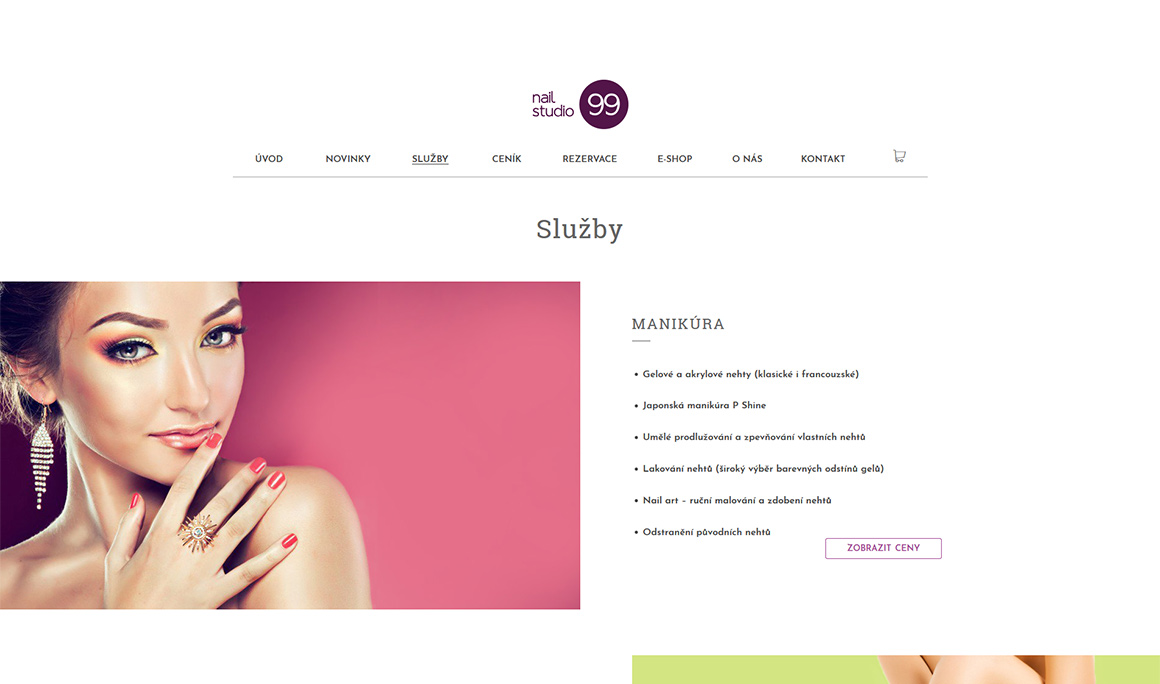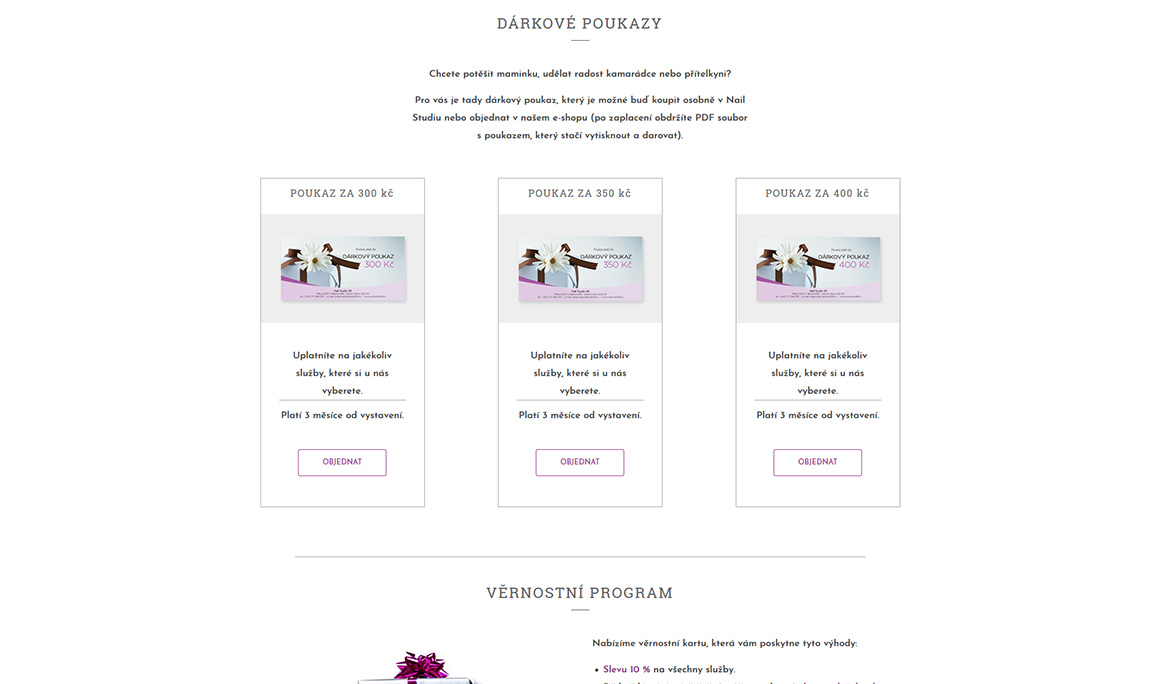 Setting up custom reports in Google Analytics for monitoring goals, revenue, PPC, and visit rates
Have I caught your eye?
Then we can talk about cooperating.
I'll lend you my ear.
Go to contacts